Be Part of the Largest Lung Cancer Event in the Nation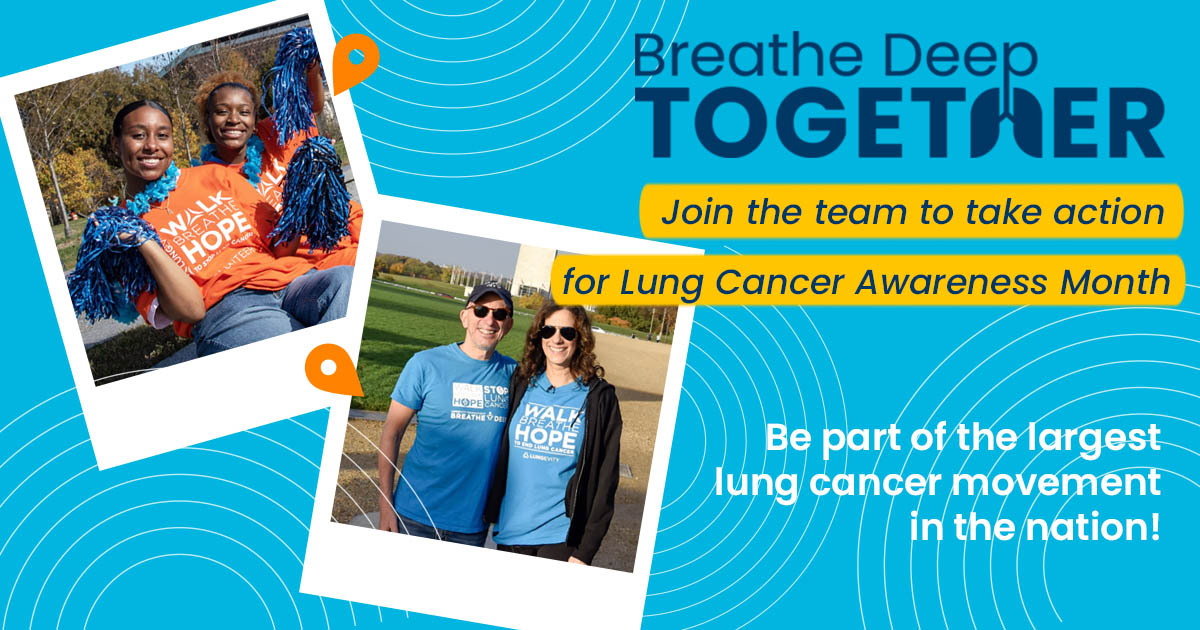 November is Lung Cancer Awareness Month, when the lung cancer community gathers to raise awareness for this disease and stand together – unified and strong. 
You can get involved in raising awareness about lung cancer by joining LUNGevity on Saturday, November 4, 2023, for our nationwide walk, Breathe Deep TOGETHER. Thousands of people from across the country, coming together in a singular event, is a powerful way to make our voices heard and increase the visibility of lung cancer.
Together, we will kick off Lung Cancer Awareness Month, celebrate the progress made in lung cancer research, and effect change to improve outcomes for people facing a lung cancer diagnosis.
In-person walks are happening in Boston, Chicago, New York City, Northeast Pennsylvania, and Washington, DC. New this year is the Lung Cancer Resource Fair, empowering survivors, caregivers, and advocates through resources and information. Attendees can learn about treatment options, support services, and how to live well with lung cancer by connecting directly with medical experts and community partners.
For those not able to attend the in-person walks, there are micro-events happening in neighborhoods across the country with patients, caregivers, friends, and family joining virtually to raise awareness about lung cancer in their communities.
Learn more about Breathe Deep TOGETHER.