Lung Cancer and NCCN Guidelines: What They Are and Why They Matter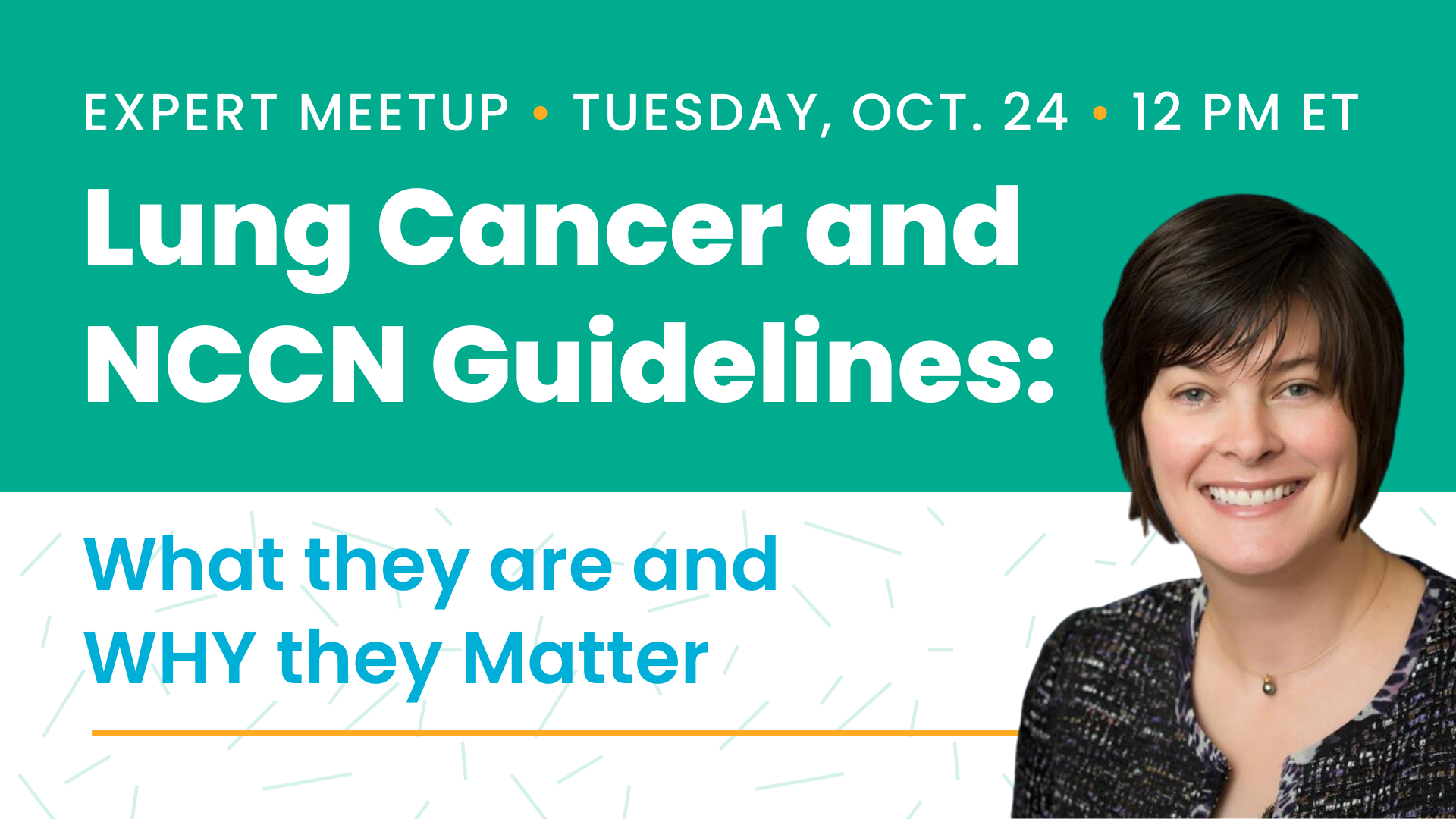 In this expert meetup session, Carlin Callaway will review the National Comprehensive Cancer Network's (NCCN's)  Non-Small Cell Lung Cancer (NSCLC) Guidelines and discuss how they are applicable to patient care. Participants will be able to ask general questions and engage in meaningful conversation.
An expert in the field, Carlin Callaway, DNP, RN, ACNP-BC, ACNS-BC, AOCNP is Assistant Professor and the Lead Medical Oncology Advanced Practice Provider at the University of Colorado Cancer Center. 
Register in advance for this meeting: us06web.zoom.us/meeting/register/tZUqceGvqj0pGtHDC_OJD-PrFGmQ2AY6MniJ