Real-World Drug Development at the Targeted Therapies of Lung Cancer Meeting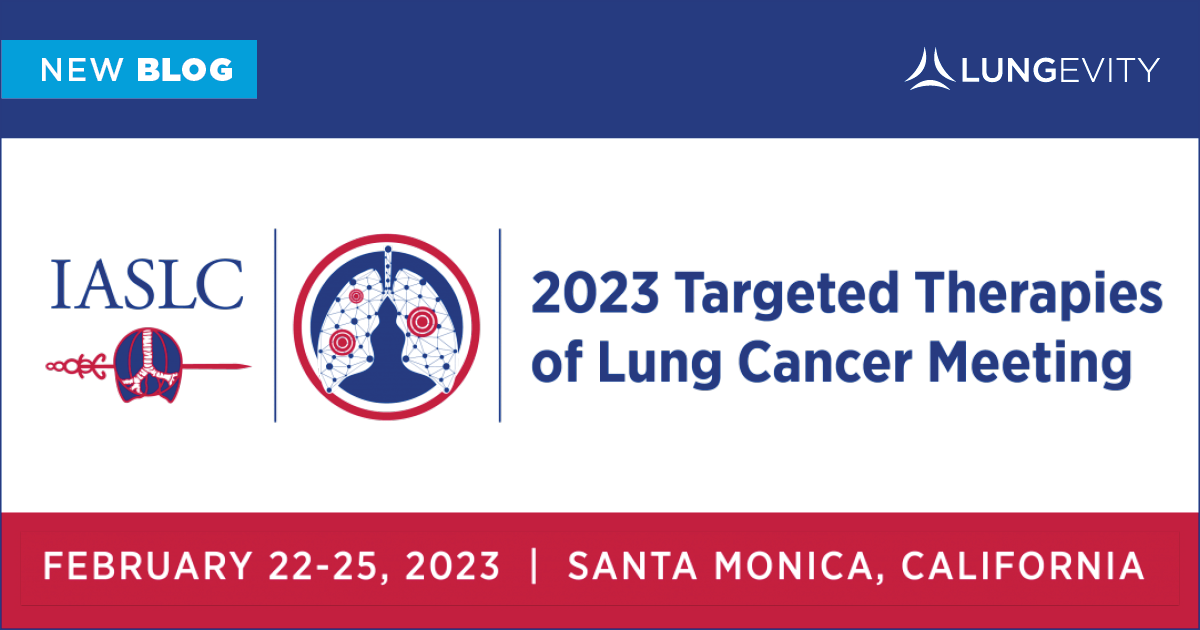 The development of new treatments for any disease relies on the collaborative efforts of many different stakeholders, such as scientists, clinicians, patient advocacy groups, regulators, and pharmaceutical and biotech companies.
During scientific conferences that happen throughout the year, stakeholders cobble together opportunities to discuss the current state of treatments and strategize ways to bring emerging lifesaving treatments to patients.
Each year, there is one key conference dedicated to bringing these stakeholders together with the sole goal of discussing the development of treatments for thoracic cancer — the Targeted Therapies of Lung Cancer Meeting.
"Part of the beauty of this meeting is that we have dedicated time to discuss each subtype of lung cancer individually and different types of treatments for these different groups," explained Upal Basu Roy, PhD, LUNGevity's Executive Director of Research.
This year, from February 22 - 25, LUNGevity representatives, including President and CEO Andrea Ferris and Dr. Basu Roy, attended the Targeted Therapies of Lung Cancer Meeting in Santa Monica, CA to continue being a part of these important conversations about drug development.
Many of LUNGevity's Scientific Advisory Board members and research awardees were also in attendance to chair sessions at the meeting, answer questions as experts on panels, and present overviews of topics to the conference attendees.
"Being a stalwart member of the lung cancer community, LUNGevity knows most of the people in the room," noted Dr. Basu Roy. "But it's always particularly gratifying to see LUNGevity-supported researchers, especially our Career Development Awardees, being given leadership roles for their exceptional knowledge and research prowess."
Many topics were covered at the meeting, including a special opening session of the conference dedicated to the exciting progress on the horizon for treating small cell lung cancer.  
During the conference, there was a strong focus on biomarker-based treatments for EGFR, HER2 and MET, ALK, ROS, RET, NTRK, KRAS, and BRAF as well as and emerging targets such as NRG1. Conference attendees also participated in sessions on treatments for early-stage lung cancer, locally-advanced non-small cell lung cancer (NSCLC) and immunotherapy progress for advanced NSCLC—sessions that were added over the past few years to discuss the progress we have seen.
A robust poster session rounded out the conference and gave researchers a chance to discuss their budding areas of interest.
This annual conference is hosted by the International Association for the Study of Lung Cancer (IASLC).